How Managed IT Services Helps A Business House?

Training and investing on skilled staffs can be very expensive. Managed IT services have with them a team of highly talented and qualified people, who are expert in their respective fields. Hiring them can significantly reduce the hiring and training cost of the organization.
Managed IT provides works round the clock, i.e 24×7, 365 days in a year. With the help of high-end tools and software, they help to ensure a business is run smoothly. Even if a business is hit by a crisis, a team of IT professionals is always ready to sort it out. Trying to maintain this kind of support with an –house IT team can be very expensive.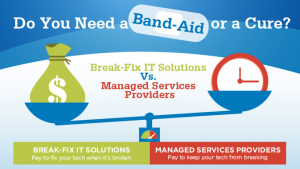 Businesses only need to pay the amount for the services they are availing every month. Therefore, managing IT budget becomes easy from beforehand.
Businesses try to embrace various programs that can help to carry out various business functions like accounting or webhosting easily.
With 24×7 support the network system of a company becomes more reliable. With no issues in the network, it will help employees to suffer less downtime. The IT professionals will keep the organization informed as soon as a problem starts to appear. Handling the problem form its initial stage can help in reducing the cost of repairing or replacing them. Thereby, it can help an organization to save money.